I thought it might be interesting to share the thought that went into my latest creations...Sometimes I just look at my beads and put what I like together. Other times, I sketch it out and try to emulate that sketch.
Here is a sketch of an idea i had for a chain necklace...pretty basic, right? lol.... but when using sterling silver circles and chain, and a beautiful champagne colored czech crystal...it comes alive! Im really happy with the way this turned out!
My Mod Circles Necklace...
http://www.etsy.com/view_listing.php?listing_id=27728918
sketch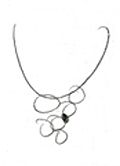 and finished piece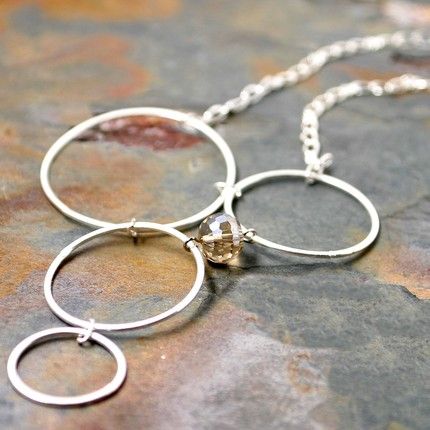 My Heavy Metal Necklace - soon to be listed on etsy
sketch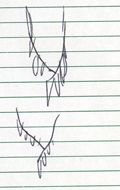 finished piece