Its time for another Friday Feature! Donna from
dzfantasy.etsy.com
! Donna creates whimsical woodland fairies, that are all one-of-a-kind! Such beautiful colors in her work. I particularly love the Green Leaf Diva! Take a peek at her shop, you may find the perfect gift!
What a cool necklace! You can wear it so many ways!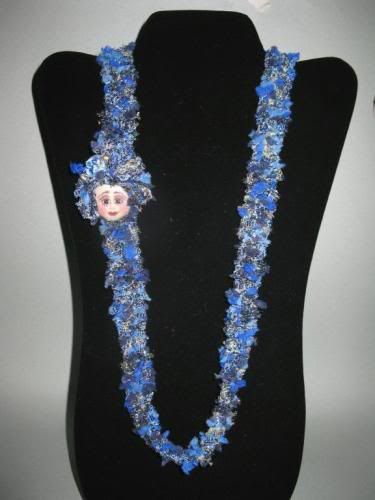 What pretty colors!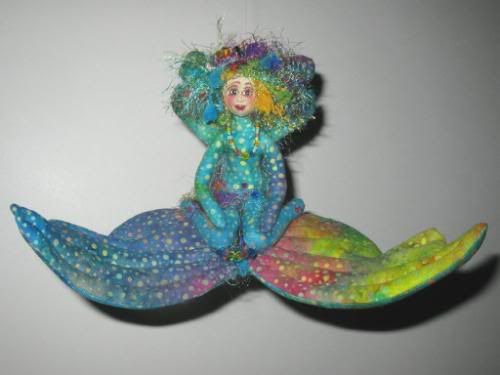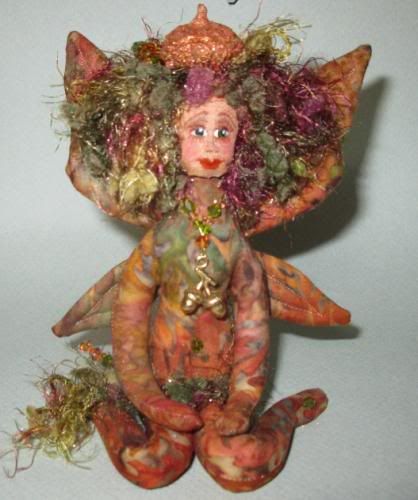 What led you to create your craft?

I love color, nature and fantasy! Even when I was a little girl I was fascinated with "fantasy", fairies and other magical creatures. It wasn't until about 13 years ago that I started designing cloth dolls, where I designed and created their clothes. After about 3 years of doing that style of cloth dolls, I switched to smaller more fantasy type creations,always being inspired by nature and color. As the years passed, my creations have evolved into what you see today....one-of-a-kind fantasy figures of cloth, with handdrawn, needlesculpted, hand painted faces on silk. I design and create all of my own patterns. I continued to refine my designs throughout the years so that I could get accepted into the better art shows which I have been doing for the past 8 years. I have to laugh now when I think of what my first creation looked like. lol!


What do you find the most rewarding and the most challenging about
your craft?
I think the most rewarding part of being able to create my fantasy figures, is the look on people's faces when they stand in my booth at an art show, and smile!! It is always so rewarding to have past customers come back and collect another one of my creations, and tell me how good they make them feel.

The most challenging part of creating is finding the quality fabric, yarns, accessories and tools that I need to create my designs. It seems like it is getting harder and harder to find what I need. I now buy most of what I need via the internet.


Do you have any advice for other crafters?

The best advice I can give to anyone who wants to create is to "create what brings joy to YOU", not what you think people will buy or want. If you are creating for the "joy" of it you will never get tired of what you are doing. The joy and passion that you put into your creations will then be reflected to others who see your work. One comment that I hear the most often at art shows is..."you are so lucky, to be able to create these figures", and I tell them, "I am". The people always answer back...."it shows!"


What do you like to do in your spare time?

I love to read, take walks in nature, photography, but I'd have to say most of my time is spent in some way connected to my art. It is my passion!!


Favorite color:
I LOVE all colors...especially blends of rainbow colors.

Favorite movie:
I don't spend much time watching or going to movies, but my Favorite movie years, and years ago was the AFRICAN QUEEN. Now that really dates me!

Favorite music:
Country

Favorite Vacation Spot:
I love the Black Hills of South Dakota!
I hope you enjoyed this Friday Feature! :)