Its time for another Friday Feature! I've got an awesome shop to share with you, from a fellow EART Team member...
inspirationrecycled.etsy.com
! Please check out her shop, she has many unique pieces that would make great gifts!
Wouldnt this beautiful card be perfect to send to a friend?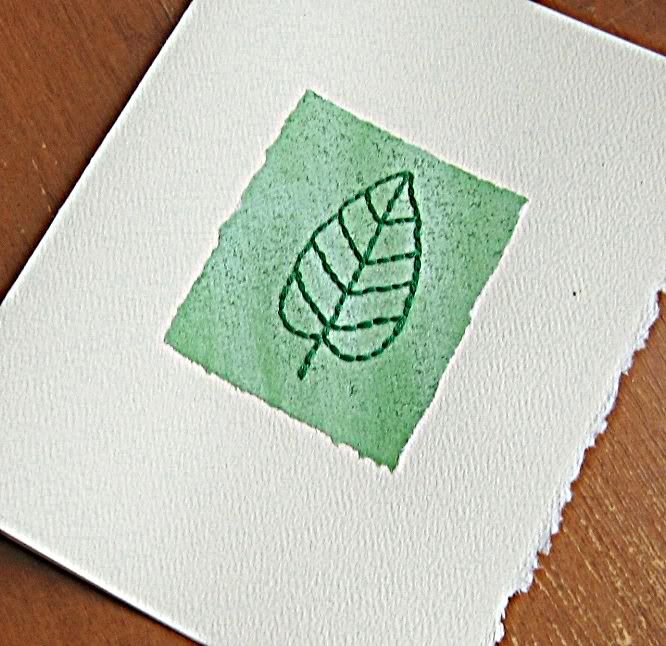 And I love this Autumn Leaves Tea Infuser! How creative!!
What led you to create your craft?

I've always loved to create things, and over the years I have learned how to create jewelry, crochet, do beadweaving, collage, wet felt, needle felt, embroidery... I'm probably forgetting one or two, but you get the idea. I
love to learn new crafts! Most of what is in my shop is the result of fusing two or more crafting modalities together. The tea balls, which are my best selling items, are a result of the above plus my tea snobbery. Loose tea tends to be better than tea bags, but requires more accessories. Most tea infusers are either very utilitarian or else too cute for my taste, so I started making my own.


What do you find the most rewarding and the most challenging about
your craft?
I love playing with colors and textures! The time it takes to get high quality pictures of each item can be frustrating, though.


Do you have any advice for other crafters?
Keep doing what you love, keep trying new things, and keep having fun.


What do you like to do in your spare time?
My more normal hobbies include trying my hand at more time consuming craft projects (I am currently learning to crazy quilt) and riding my bicycle everywhere. Stranger activities include fantasy role playing and practicing my earth based spirituality.


Randoms about you!
Favorite color
green!
Favorite movie
Nightmare Before Christmas. I watch is at least once per holiday season!
Favorite music
modern folk music!

Favorite vacation spot
Tough call. Probably Arizona, but Cape Cod is a close second.
I hope you enjoyed this Friday Feature :)