I would like to introduce a wonderful etsy seller and fellow Eclectic Artisans Team member, Michelle from her etsy shop,
MichellesCharmWorld
!
She has many super cute items in her shop, such as this Lego Fun Bracelet!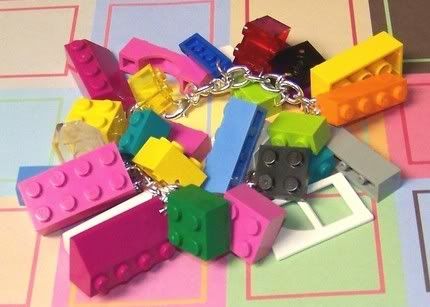 and this adorable Sweet Roll and Coffee Necklace!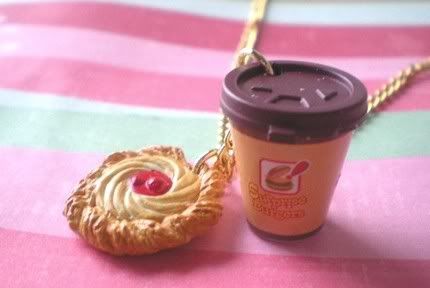 What led you to create your craft?
Going to a private school (uniforms) my entire life, I was pretty limited in ways to express myself. I was tired of seeing the same old thing on all the jewelry shop shelves and desired for brighter, bolder items. Funt hings that would attract attention. I started working on things to wear on the weekends in High School when I would purchase items from the normal chain stores and take them apart to form 1 fabulous piece all while adding in upcycled items from around the house!
What do you find the most rewarding and the most challenging about your craft?
I find time to be the most challenging. I am up until 3am every day while it's silent just so that I can work. I don't like to sacrifice the time I have with my children and husband, so I work when everyone is asleep. I find the completed project most rewarding. To know I made something that makes people smile is a great feeling.
Do you have any advice for other crafters?
work hard and don't give up. IT's so easy to say that you want to throw in the towel when you have no sales, but try different things. Make something different, try different colors, photograph on a different backround. There are so many things to do!! Try it all before you give up.
What do you like to do in your spare time?
PLAY!!! I have 3 kids (ages 4,3,2) and I love to play with them, craft with them, build with them and all that! Anything that has us together is fabulous! I love going on dates with my husband and getting away from Mommy & Daddy world and when I'm alone, I love to read!!!
Randoms about you!
Favorite color: PINK Favorite movie: Dirty Dancing Favorite music: Country Favorite vacation spot: Walt Disney World!!! (I was even married there!!)
I hope you enjoyed this Friday Feature :)