So... I'm sure everyone who has ever looked into replacing their tile has been to Home Depot (or Lowes, Menards, or your local tile shop) and seen the mosaic tile pieces that come in one block. They tend to run on the expensive side, so when we were renovating our master bathroom, I decided to save $$ and just purchase 4 large tiles, (costing a total of $10!!) put them in a cardboard box, hit them with a hammer (which felt mighty nice, I might add!), and mosaic them myself! Now, this took a lot more time then I thought...I was sitting on the floor and piecing together the mosaic myself. My back was killing me the whole time. Not only do you have to fit the pieces together, but you don't want the same colors next to each other, if you can help it. But here are some photos of the project, hopefully this will help someone out there! :)
Work in progress...
Whoa this really is a "before" no floor at all lol! My dad was probably using some "choice" words during this shot.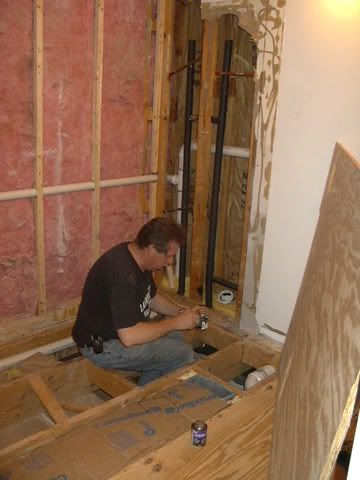 Just the big tile around the tub...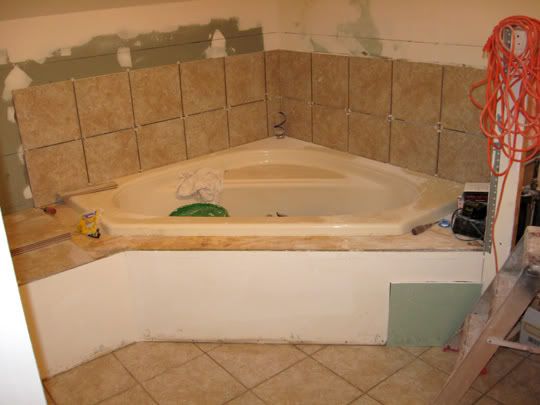 Some afters.... (I still need to take some new pics of the finished, painted and decorated bathroom :)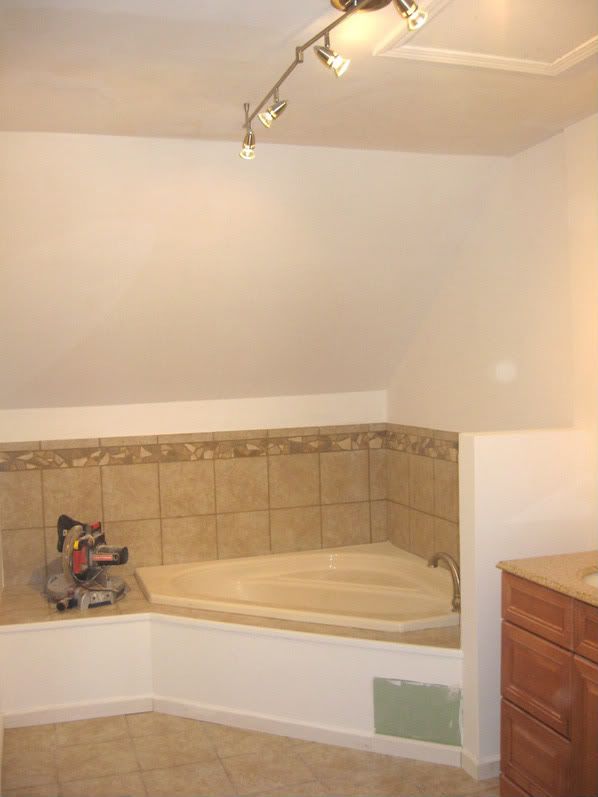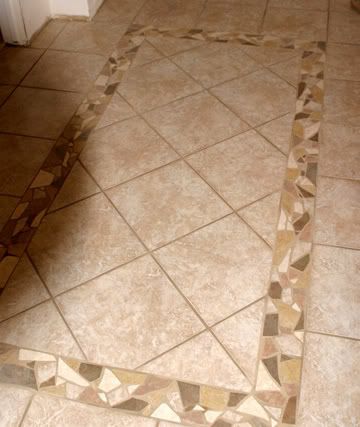 But the end result is something that I am so proud of, and cost nothing in comparison to what it would of if we'd purchased the ready-made mosaic tiles...Voila!